Food
At Kishan Gopal Rajpuria Vanprasth Ashram, we believe that nourishing our bodies with delicious and nutritious food is fundamental to enjoying life at any age.
Well prepared, clean and hygienic vegetarian food catering to all your nutritional needs.
The services of a dietician is also available.
From childhood, food has been associated with celebration, comfort and love.
Whether it's blowing out candles on our first birthday cake or a romance blossoming over a shared restaurant meal, we use it to count our blessings and connect with others.
It's also there when we seek comfort or familiarity. Food is good for the soul.
Fresh Green Vegetables grown in Our Own Place.
Daily change variety of menu for Breakfast, Lunch & Dinner.
24hrs hot running water.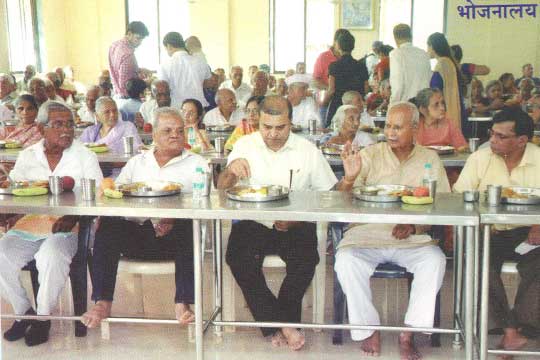 Back To Top